North Korea is willing to restart denuclearisation talks with the United States later this month, the country's vice foreign minister has said.
Choe Son-hui said they were willing to resume "comprehensive" discussions in a setting agreed by both sides.
Her statement came after US Secretary of State Mike Pompeo voiced hopes for talks to resume.
Hours after Ms Choe spoke, two short-range projectiles were reportedly launched from North Korea.
It's the latest in a series of tests in recent months.
At their first meeting, last year, US President Donald Trump and North Korea's Kim Jong-Un agreed to the "complete denuclearisation" of the Korean peninsula – but without determining what that meant or how to achieve it.
Discussions on the finer details broke down in February, during their second summit in Hanoi.
What has North Korea said?
Ms Choe said on Monday that North Korea was willing to sit "face-to-face" again at an agreed time and place around late September.
In the statement, she urged Washington to come with a fresh approach in order to keep hopes for a deal alive.
"I want to believe that the US side would come out with an alternative based on a calculation method that serves both sides' interests and is acceptable to us," she said, according to Reuters.
The last summit broke down after a rift emerged over the lifting of sanctions.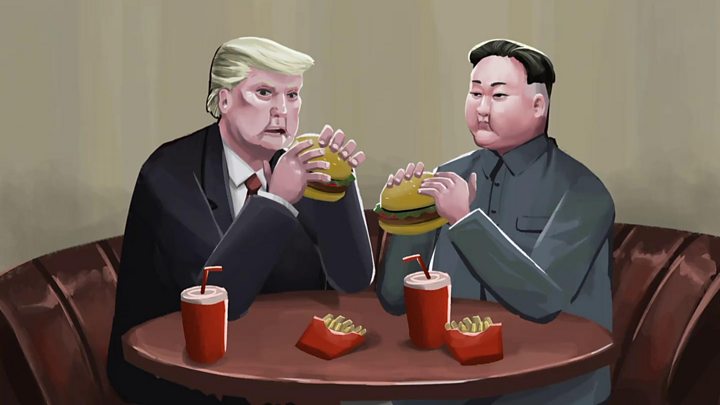 In June, Mr Trump and Mr Kim spoke again at a historic meeting at the Demilitarized Zone (DMZ) between the two Koreas.
During a brief discussion the two leaders agreed working-level talks should resume, but they still have not.
"I have a very good relationship with Chairman Kim," Mr Trump told reporters at the White House on Monday. "I always say having meetings is a good thing. We'll see what happens."
Read more here>>> https://www.bbc.com/news